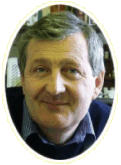 Birchcroft China is now established as the largest manufacturer of Fine China Thimbles in the world.
The company is still very much a family-run business, which was founded by Tony Forbes about 30 years ago.
Initially, thimbles were produced for the souvenir market and between 1985-1995 over a million thimbles were made per year for places as far afield as Australia, Africa, Canada, Europe and the USA.
The Birchcroft name became well-known among thimble collectors around the world, and due to the demand, a collectors' club was founded which now has many thousands of members.
Most thimbles are limited editions of 500 sets or fewer and have become extremely collectable, with early editions making high prices at auction.